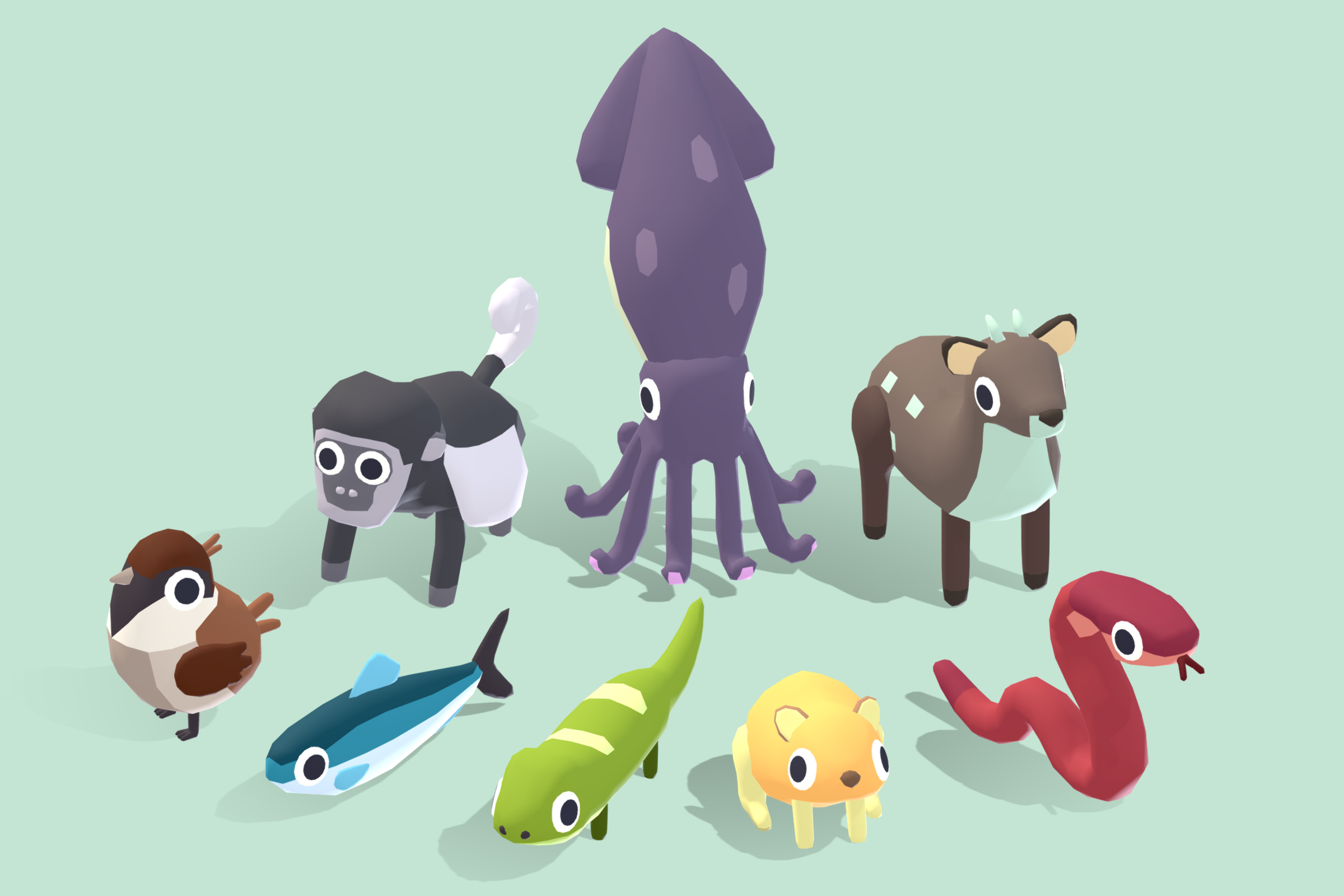 Quirky Series –
FREE Animals
A sample of 8 animals each with 18 animations in our bestselling Quirky style. Download and use them free, forever!
Page Note
Assets listed here are free for you to download and use, perpetually. Use them in your projects, commercially or free. Read our Asset License.
Frequently Asked Questions
As stated in our Asset License, redistribution and sharing of our assets are not allowed. You can however share the link to our website for others to discover.
Definitely. The majority of our asset are made with customization in mind. The simplest way of modification is by editing the simple textures that come with the asset.
Not necessary but would be an excellent gesture of appreciation 🙂