BEST VALUE
Environment
MEGA Pack
Included:

Nature Forest

Candy Land

Over Growth

Under Water

Back Garden

Pack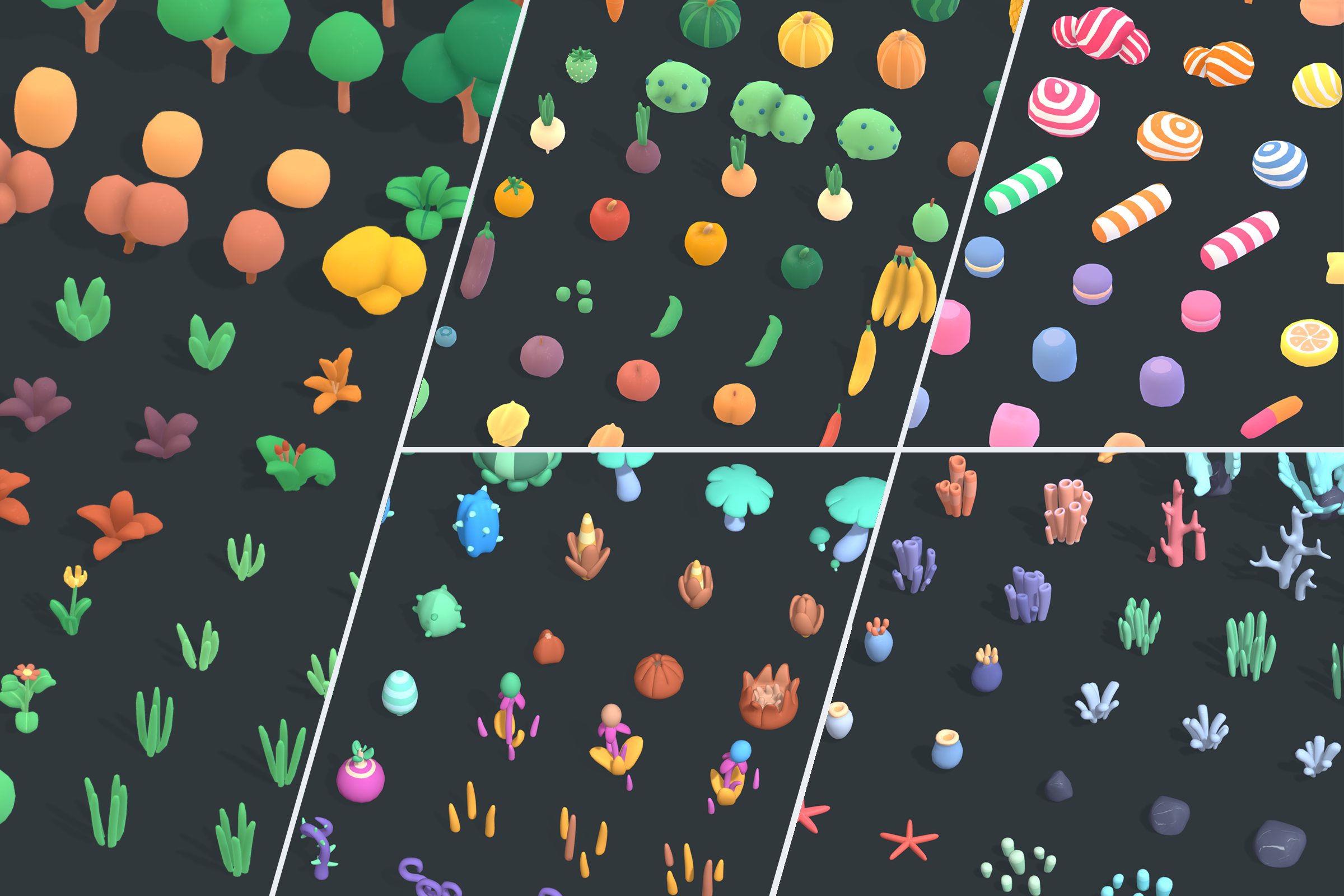 Small texture size means less disk space and a smaller game file size. The texture consist of a 6×6 color palette – customizable to your needs.
High polygon count?
Low polygon count?
Yes.
The Animation Assets are suitable for use in mobile devices and low-powered VR stations. Thanks to the included LoDs.
Rendering for video animation? We got your back. Subdivide to your heart's content without breaking the polygon.