BEST VALUE
Quirky Series
ULTIMATE Pack
Included:

Arctic Animals Vol.1 u0026 2

Farm Animals Vol.1 u0026 2

Forest Animals Vol.1 u0026 2

Pet Animals Vol.1 u0026 2

Safari Animals Vol.1 u0026 2

Desert Animals Vol.1 u0026 2

Island Animals Vol.1 u0026 2

Jungle Animals Vol.1 u0026 2

River Animals Vol.1 u0026 2

Sea Animals Vol.1 u0026 2

Pack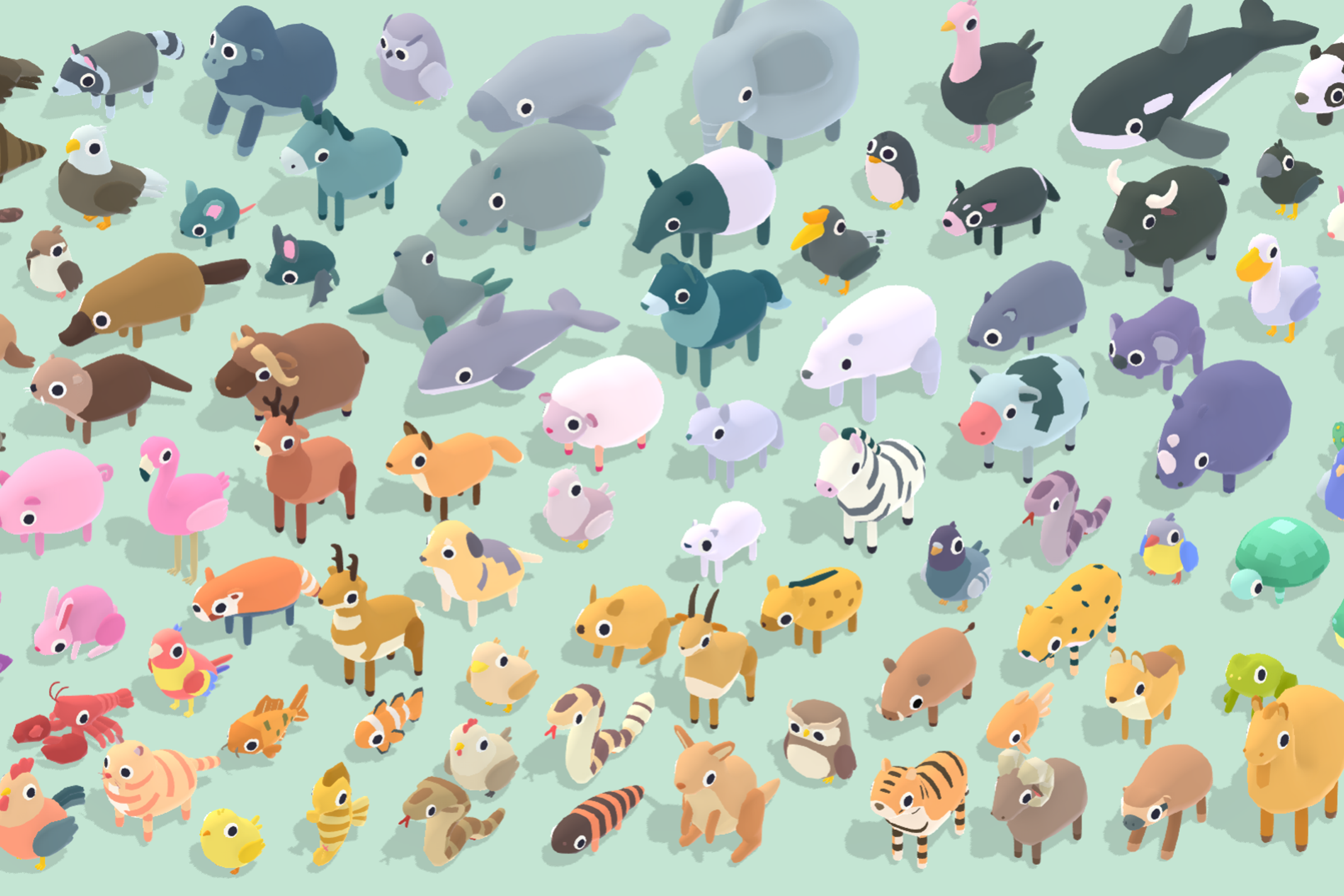 Super small texture size means tiny disk space and a tinier game file size. Plus, easily customize the texture to your needs.
Make various facial expressions with the included blendshapes! Blink, sad, happy, excited.. you name it!
Suitable for use in mobile devices and low-powered VR stations thanks to the included 4 LODs.
High polygon count?.. Low polygon count?
Yes.
Attack, Bounce, Clicked, Death, Eat, Fear, Fly, Hit
Idle_A, Idle_B, Idle_C, Jump, Roll, Run, Sit
Spin/Splash, Swim, Walk